Finally got myself up to speed with Bloglovin'. Since Google Reader is going away in July (?) I wanted to make sure to import all my favorite blogs into a Bloglovin' reader. Honestly, it was SO easy! And quick. I wish I had been using Bloglovin' sooner.
The website is great, I like it BETTER than Google Reader. There is an app for my iPhone. I get daily emails with all my fav blogs most recent posts (you can opt out if this annoys you). Next on my list...an iPad app. Because that would be all around perfection.
All in all, I was annoyed about the transition, I mean I despise change. BUT I think it's actually a lot better AND I will keep up with my favorite reads better as well.
Win, win situation.
So if you would be so kind to update your records and follow my via Bloglovin that would be fabulous!
Click Picture Below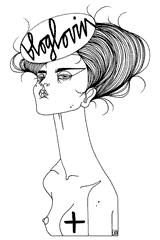 If you would like to read on more about Bloglovn' and some tutorials check out this blog. It's a great read if you are new to this site, I was happy I stumbled across it :)